In February of 2012 the University of California, Davis signed a master agreement with China-based BGI, formerly the Beijing Genomics Institute, the world's largest genomics organization, cementing a partnership that will change the landscape of genomics sciences in California and the western United States by establishing a joint facility called BGI@UCD. Through BGI, campus researchers will have access to the capabilities and expertise of one of the world's premier genomics and bioinformatics institutes, while BGI's scientists will have the opportunity to collaborate with UC Davis researchers.
Signature Research in Genomics Grant Program
Thank you to ever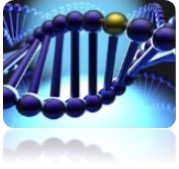 yone who applied! We received 58 applications!! We are in the process of reviewing the applications and will send out notifications shortly. The Signature Research in Genomics (SRG) grant program will provide funding for up to 10 grand challenge research proposals in the areas of agricultural, environmental, & health sciences. Please email Josh Wood at jawood@ucdavis.edu if you have any questions about the review process.
---
Local & Global Services
We provide a wide array of sequencing solutions to meet your research needs. Please contact us at  jawood@ucdavis.edu for questions and pricing.
Sequencing Services
Quality
We ensure the quality of your data with Quality Controls at every step!
Nucleic Acid Isolation
We offer full service isolation of DNA, RNA, and miRNA from FFPE, Pooled, and Since Cell samples!
Library Preparation
We offer a variety of Custom and Standard Library Preparations for a wide array of sequencing applications!
Indexing
We can Index your Bar-Coded Libraries to optimize read depth!
Sequencing
With 5 HiSeq 2000s, 3 HiSeq 2500s, and an Ion Proton sequencers, we have the sequencing capacity to turn your samples around in 3-4 Weeks and get you the data you need faster!
DNA Seq
RNA Seq
Methylation
Bioinformatics
Sequencing includes Free Quality Control, Adapter Trimming, and Demultiplexing!
We also offer Free FTP Transfer of your data!
We have over 1000 Bioinformaticians and a variety of standard and custom workflows for your bioinformatics needs!
Free Courier Service by VMCS
We have partnered with VMCS to offer courier service. Drop your samples off at the VMCS stores
in Haring Hall or Vet Med 3B by 11AM for same day delivery to BGI@UC Davis.
Samples received after 11AM will be delivered next day.
---
We are hiring!

BGI is always looking for dedicated, talented people who share our passion and dreams to change the world. If you are interested in working in the exciting world of genomics, please send your resume to chenzhou.yu@bgiamericas.com

---
Library Construction now available!
BGI@UC Davis is excited to announce that we now offer DNA library construction in addition to our existing RNA library construction capabilities.
---
Upcoming Events
BGI@UC Davis Bagel Booth:  August 19th, 11 AM – 1 PM in the IRC. Stop by to say hello and enjoy a bagel.