Melvin G. Williams, Jr., Vice Admiral (retired), U.S. Navy
Executive Director of Strategic Research Development
Office of Research
University of California- Davis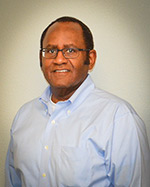 Mel Williams, Jr. joins the University of California, Davis as the Executive Director of Strategic Research Development within the Office of Research. In his role, Williams will identify, advance, and support  research partnerships in areas related to energy, engineering, medical and nuclear sciences. While many of these collaborations will be with the National Labs and Federal agencies, he also intends to develop new partnerships with international and domestic institutions. Williams also serves in direct support of the Vice Chancellor for Research on matters related to the McClellan Nuclear Research Center at UC Davis.
Williams previously served for three years (April 2013-April 2016) as the associate provost for Military and Veterans Affairs at the George Washington University. He was responsible for serving and supporting over 1,700 student military members, their families, and veterans to accelerate learning opportunities and rewards. He also worked closely with senior leadership, students, alumni, and other affiliated stakeholders.  Previous to this role, he served two years as the associate deputy secretary of energy, the presidential appointee responsible for the day-to-day management and operational excellence at the U.S. Department of Energy.
A nuclear trained submariner, in October 2010 Williams completed his service in the U.S. Navy after 32 years as a commissioned officer and one year as an enlisted sailor.  His nearly 10 years in command included service as a fleet commander; a submarine group commander; a submarine squadron commander; and a submarine commander.   He is one of the U.S. Navy and Submarine Force's "Centennial Seven"- first seven African Americans to command a U.S. Navy submarine in the first 100 year history of the Submarine Force.  Other key assignments included that as deputy commander, U.S. Fleet Forces; director of global operations at U.S. Strategic Command; chief of staff for the USS Kitty Hawk aircraft carrier strike group during initial combat operations of Operation Enduring Freedom; and executive officer on the USS Louisville during initial combat operations during Operation Desert Storm.
Williams has received various awards for recognition including a University Award in October 2015 at George Washington University, the annual Going the Extra Mile "Runner up" award for excellence amongst the top departments at George Washington University and a National Honorary Veterans Awards in 2015. He also received the U.S. Department of Energy Outstanding Service award, the Catholic University of America 2012 Engineering Distinguished Alumni award, the Black Engineer of the Year award for Professional Achievement as well as induction into the STEM Hall of Fame in 2011, the National Society of Black Engineers Award for Lifetime Achievement in Government, and the Thurgood Marshall Award for Service and Leadership.
Williams graduated in 1978 with merit from the U.S. Naval Academy (bachelor of science degree in mathematics), holds a master of science degree in engineering from the Catholic University of America, and attended Harvard's JFK School of Government (National and International Security).
He is the co-author (with Father) of the leadership book,  Navigating the Seven Seas, which since 2012 has been designated by the U.S. Navy as one of the 18 books determined to be "essential reading" for all who serve.
Williams can be reached at admwilliams@ucdavis.edu.