UC Davis Design Team Participates in International Exhibition Tour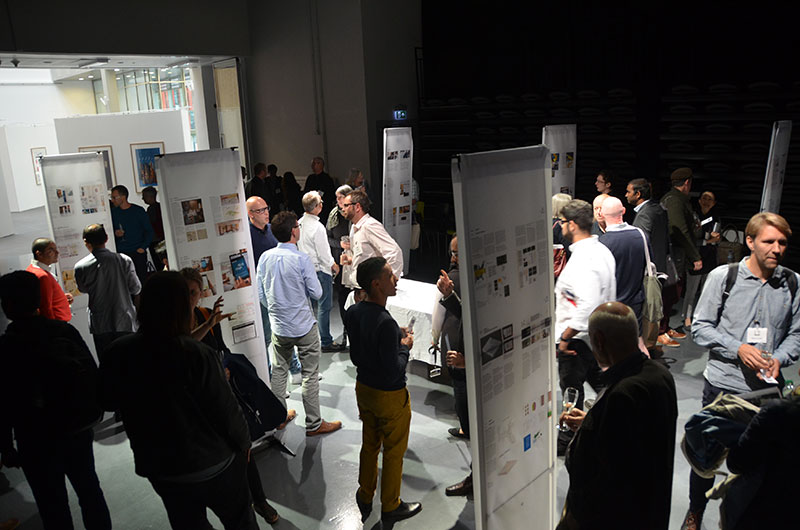 A design team from the UC Davis Center for Design in the Public Interest (DiPi) received two awards from the International Institute for Information Design (IIID), which recognizes the importance of design in empowering people to improve the social and economic issues facing their communities. Based in Vienna, Austria, the IIID is focused on promoting information design as an interdisciplinary field of professional practice, research, and education. The IIID awards information design projects in fifteen unique categories by an international panel of experts in each corresponding field. Award recipients are featured in the IIID International Exhibition Tour, which so far has stopped in 11 venues and 8 countries. Both winning UC Davis entries in the IIID Award design contest were exhibited with other winning projects at the VisionPlus International Symposium in Birmingham, UK in September 2015, and will be part of the World Design Capital 2016 events in Taipei in October. For a complete list of dates click here.
DiPi, one of the seven teams from the Interdisciplinary Frontiers in the Humanities and Arts (IFHA) program, presented the project, Design Translates: Visual Thinking across the Disciplines, to IIID in 2014. This project, which focuses on providing students across all academic disciplines the opportunity to learn more about visual thinking and design implemented through a formal undergraduate course, was recognized with the Silver IIID award in the category of Didactics. In its first year as an offered course at UC Davis, DES 149: Information Design Principles and Practice, attracted students from over 25 academic disciplines across all four colleges.
The team's work in the field of visual and information design was also recognized in the Research category with a Silver IIID Award in 2014. The project, Evolution of Participatory Practices: 5 Disciplines, 50 Years, explores pivotal developments and connections in democratic design and community engagement, beginning from the time of the U.S. Civil Rights Act of 1964. The interactive timeline's visualization illustrates connections between key individuals, organizations, projects, writings, and social/cultural events across five decades and disciplines—community design, youth development, international development, public health, and technology development—to reveal key relationships and the changing historical context of the work.
The Participatory Practices timeline project was also featured at the Information Everything exhibition in Vancouver, BC (June 6–July 3, 2016). Highlighting selected work from around the world, Information Everything explored how researchers and practitioners help negotiate and communicate abstract and complex information in ways we can think with and use.
The UC Davis Center for Design in the Public Interest (DiPi) brings together teams of creative people from different fields to solve problems through better design and to study how interdisciplinary groups work, investigating the question: What does democratic design look like? For more information or to get involved, visit dipi.ucdavis.edu or contact Tammi Olineka.