UC Davis partners with Area 52 to add new business incubator to Davis
February 19, 2016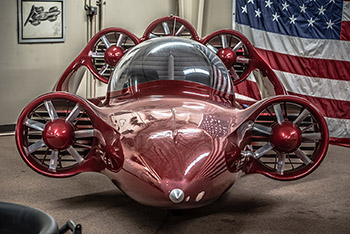 The University of California, Davis and Area 52, a recently formed non-profit organization, have entered into an agreement to collaborate on a new technology business incubator in the Davis-Sacramento region. Area 52's incubator facility will be the second off-campus member of the university's Distributed Research Incubation & Venture Engine (DRIVE™) Network.
The shared goal of UC Davis and Area 52 is to create a workspace that provides the necessary resources for young companies looking to transform an idea into a product, especially in the areas of medical devices, agricultural technology, alternative energy, robotics and aerospace. The incubator's resources include access to advanced manufacturing technologies and tools that are essential for those areas.
Area 52 is being developed and managed by Tim Keller, a UC Davis alumnus and first-prize winner in the university's 2008 Big Bang! Business Competition. Keller founded VinPerfect, Inc. in 2008 based on his invention, the SmartCap™, which delivers precise oxygen control for wine bottles. Familiar with the process of turning a promising idea for a new product into a successful business, Keller is looking to create a resource to help others like him.
"Developing a tangible product is so much harder than developing a piece of software, because the costs of development are so high and because it is near impossible to find funding to create a product until you have built it," said Keller. "What we are developing is something unique that allows manufacturing companies to get to the investable stage much sooner, and for less money. Partnering with UC Davis will allow us to develop a long-term, sustainable and highly innovative manufacturing sector here in Northern California."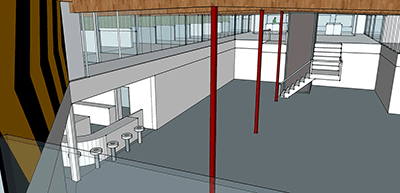 Due to begin construction in March, the Area 52 facility will offer 36,000 square-feet of space including 20 offices, two wet labs, a fully equipped machine shop, composites shop, computer lab, and two conference rooms. When complete, the facility will also include a gym and a café area for events and classes. The building is located at 1222 Research Park Drive, within walking distance of the UC Davis campus.
The building is owned by Sierra Energy, a waste gasification company also founded out of UC Davis' Big Bang! Business Competition. The renewable energy headquarters is investing over $1 million in renovations for the facility and will occupy a portion of the building separate from the incubator space.
Mike Hart, CEO of Sierra Energy said, "We have seen an opportunity to make a real difference in the region's economy and we are taking it. People will be building new things and will have everything they need to turn those ideas into companies that can stay here in our community for the long term."
Area 52 plans to open its doors later this year, offering economical options for university and local entrepreneurs to rent office/lab space or purchase memberships to access the workshop space. Keller also expects to offer programs to students wanting to learn and develop high-tech skills.
"We're excited at the potential our collaboration with Area 52 and Sierra Energy will afford for UC Davis and regional startups to access high-quality engineering technology and medtech business incubation facilities and resources so close to campus," said Dushyant Pathak, who is associate vice chancellor of Technology Management and Corporate Relations and Executive Director of Venture Catalyst at UC Davis.  "Once in full-swing, this facility with its advanced manufacturing and engineering tools, will complement the UC Davis-HM.CLAUSE Life Science Innovation Center which provides incubation facilities for university-affiliated startups in the biopharmaceutical, diagnostics, agtech and related fields."
Managed by the Venture Catalyst,  a unit within the UC Davis Office of Research, the DRIVE network provides UC Davis-affiliated startups with access to affordable, mixed office/lab business incubation spaces in close proximity to campus. Each university-based company accepted into the DRIVE network has access to support resources offered by Venture Catalyst. This includes a suite of services provided through the Smart Toolkit for Accelerated Research Translation (START™) Program, designed to equip UC Davis entrepreneurs with the tools they need to form and grow successful companies.
About UC Davis
UC Davis is a global community of individuals united to better humanity and our natural world while seeking solutions to some of our most pressing challenges. Located near the California state capital, UC Davis has more than 34,000 students, and the full-time equivalent of 4,100 faculty and other academics and 17,400 staff. The campus has an annual research budget of over $785 million, a comprehensive health system and about two dozen specialized research centers. The university offers interdisciplinary graduate study and 99 undergraduate majors in four colleges and six professional schools.
About Area 52
Area 52 is the first of its kind "heavy incubator"—a combination of a business incubator, extremely well equipped makerspace and technical training center. With resources for businesses and also access to tools, training, and talented engineers and fabricators, a young manufacturing company will have low-cost access to everything it needs to get to market and set up shop locally—without outsourcing manufacturing overseas.