World Water at UC Davis: A new model for engagement, research, and training
The availability and fair distribution of water may be the most critical resource issue facing California and much of the world. California has developed unique and powerful water-related scientific expertise, management and policy tools – please join the Office of Research on Friday, October 21st at 10:30am for a discussion of what is being called the "California Model" of water science and management.
For more than a century, UC Davis has work together with myriad stakeholders to balance water challenges with building one of the world's largest economies and protecting ecosystems. UC Davis is now implementing the World Water at UC Davis initiative to bring the California Water Model to the global stage, focusing on policy-relevant science and engagement.  Initial steps of this initiative focus on a formal partnership with UNESCO-IHE in Delft, the Netherlands, an established global leader in graduate training in water science.  The UCD partnership with UNESCO-IHE will deliver advanced training and joint professional certificate programs that disseminate vital water expertise to a global audience – leapfrogging UCD to a leadership position in water science, research, and engagement.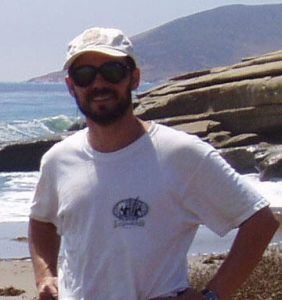 Prof. Nicholas Pinter
Shlemon Chair in Applied Geosciences
Professor Pinter studies earth-surface processes and hydrology applied to a range of problems. The main focus of his research is on river dynamics, flooding, floodplain management, and mitigation of flood risk and other natural hazards.  Pinter has worked primarily on large alluvial rivers and their floodplains, including the Mississippi, Missouri, Rhine, Danube, and others.  Professor Pinter's work also involves assessing and guiding state and federal policy on rivers and flooding.  As part of that policy focus, Professor Pinter has been the subject or a scientific source for over 300 articles in newspapers, magazines, radio and television interviews, and web-based media outlets in the US and around the world.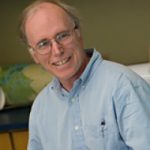 Prof. Jay Lund
Distinguished Professor, Dept. of Civil and Environmental Engineering
Prof. Lund's work focuses on applying systems analysis, economic, and management methods to infrastructure and public works problems. His recent work is primarily in water resources and environmental system engineering, but with substantial work in solid and hazardous waste management, dredging and coastal zone management, and some dabbling in urban, regional, and transportation planning. While most of this work involves the application of economics, optimization, and simulation modeling, his interests also include more qualitative policy, planning, and management studies.  Prof. Lund serves as Director of the UC Davis Center for Watershed Sciences, and he was recently elected to the U.S. National Academy of Engineering.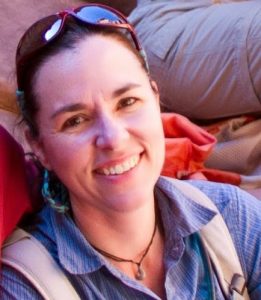 Dr. Sarah Yarnell
Associate Research Scientist
Dr. Yarnell's research focuses on integrating the traditional fields of hydrology, ecology and geomorphology in the river environment. She is currently conducting research that applies understanding of river ecosystem processes to managed systems in the Sierra Nevada, with a focus on the development and maintenance of riverine habitat. She has work closely with government resource agencies and the private sector to assess the impacts of environmental flows on aquatic biota and provide recommendations for developing flows that improve the functioning of river ecosystems. More recently, her experience has expanded to include evaluation and restoration of headwater systems, particularly montane meadows in the Sierra Nevada and Cascade ranges.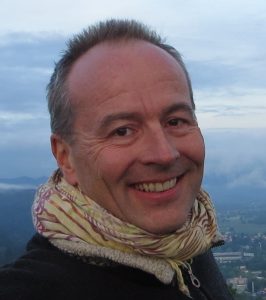 Prof. Thomas Harter
Robert M. Hagan Endowed Chair in Water Management and Policy
Harter's research and outreach programs focus on flow and transport processes in groundwater and in the vadose zone; stochastic analysis of such processes in heterogeneous porous systems; numerical modeling; sustainable groundwater management; assessment and remediation of groundwater contamination; nonpoint source pollution of groundwater; and geostatistics.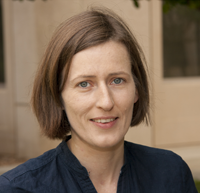 Prof. Helen Dahlke
Associate Professor in Physical Hydrology, Dept. of Land, Air and Water Resources
Dr. Dahlke's research goal is to contribute to a better mechanistic understanding of hydrological processes and their links to climate and biogeochemical cycling. Her current research interests include surface water – groundwater interactions, water resources management, vadose zone transport processes, hydrologic response functions and applications of DNA nanotechnology in hydrology.  On-going projects include testing a new type of environmental tracer consisting of synthetic DNA strands encapsulated by polymer microspheres for flow path characterization in porous media and exploring the feasibility of using agricultural fields as recharge sites for groundwater banking.
Share This Story