UC Davis receives AAHRPP Accreditation for Human Research Protection Program
The University of California, Davis, has been awarded full accreditation for its human research protection program by the Association for the Accreditation of Human Research Protection Programs (AAHRPP), an independent and nonprofit organization. Considered the "gold seal" for human subject protection, AAHRPP accreditation signifies that an organization follows rigorous standards for ethics and quality that surpass state and federal regulations.
This approval helps foster public trust and confidence in human research at UC Davis and places the university among the most respected and trustworthy research organizations in the world. In today's global, collaborative research environment, organizations increasingly rely on AAHRPP accreditation status to help identify trusted research partners.
"UC Davis is committed to the protection of individuals who choose to participate in research and recognizes the vital role they play in deepening our understanding of disease and ensuring the safety and efficacy of treatments," said Cindy Kiel, executive associate chancellor for Research Administration. "Subject protection is critical to instilling public trust in scientific endeavors and in accomplishing our mission to improve the human condition."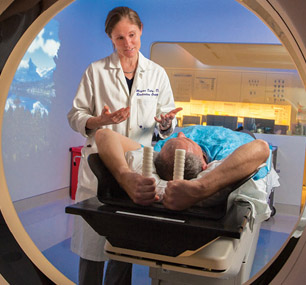 The benefits of AAHRPP's comprehensive approach to accreditation extend beyond just study participants. AAHRPP-accredited organizations share innovative practices and collect data to help establish benchmarks, improve quality and increase efficiency. The accreditation instills trust among sponsoring companies and is becoming a requirement for collaboration at many institutions.
Cindy Gates, director of Institutional Review Board Administration, expressed her gratitude for the contributions from faculty, staff and IRB committee members that led to this achievement.  "The accreditation signifies a significant step forward in our program that is based on years of continuous improvement," said Gates.
UC Davis has over 3000 active studies that involve human subjects, addressing issues in the biomedical, nutritional, psychological and agricultural sciences. These studies often lead to cutting-edge innovations with global impact.
For questions about the accreditation, contact Gates at cmgates@ucdavis.edu or 916-703-9154.