Learn more about our Executive & Senior Leaders
Executive Leadership
Vice Chancellor for Research
Prasant Mohapatra

Dr. Prasant Mohapatra is serving as the Vice Chancellor for Research at University of California, Davis. He is also a Professor in the Department of Computer Science and served as the Dean and Vice-Provost of Graduate Studies during 2016-18. He served as Associate Chancellor during 2014-16, and the Interim Vice-Provost and CIO of UC Davis during 2013-14. He was the Department Chair of Computer Science during 2007-13. In the past, Dr. Mohapatra has also held Visiting Scientist positions at Intel Corporation, Panasonic Technologies, Institute of Infocomm Research (I2R), Singapore, and National ICT Australia (NICTA). He has been a Visiting Professor at the University of Padova, Italy and Yonsei University, and KAIST, South Korea.
Dr. Mohapatra received his doctoral degree from Penn State University in 1993, and received an Outstanding Engineering Alumni Award in 2008. He is also the recipient of Distinguished Alumnus Award from the National Institute of Technology, Rourkela, India. Dr. Mohapatra received an Outstanding Research Faculty Award from the College of Engineering at the University of California, Davis. He received the HP Labs Innovation awards in 2011, 2012, and 2013. He is a Fellow of the IEEE and a Fellow of AAAS.
Dr. Mohapatra's research interests are in the areas of wireless networks, mobile communications, cybersecurity, and Internet protocols. He has published more than 350 papers in reputed conferences and journals on these topics. Dr. Mohapatra's research has been funded through grants from the National Science Foundation, US Department of Defense, US Army Research Labs, Intel Corporation, Siemens, Panasonic Technologies, Hewlett Packard, Raytheon, and EMC Corporation.
Associate Vice Chancellor for Research Administration and Central Services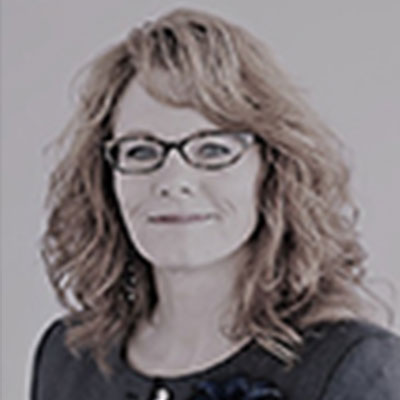 Denise Ehlen is the Associate Vice Chancellor for Research Administration and Central Services within the Office of Research where she oversees Sponsored Programs, Finance and Business Operations, Human Resources, Marketing and Communications and Information Systems.
Most recently, Ehlen served as the associate vice president of Research Administration Services Units in the Office of Research Administration at Emory University. In that role, she oversaw nine Research Administration Service Centers with approximately 180 staff providing pre- and post-award support for faculty across the campus. From 2016 to 2018, she served as the director of Operations in the same office, leading the development of their shared services operating model. Prior to that, Ehlen held various leadership roles at the University of Wisconsin-Whitewater as the director for Business Outreach, interim executive director of the Whitewater University Technology Park and Innovation Center and director of Research and Sponsored Programs.
Ehlen possesses a B.S. in political science from the University of Wisconsin-Whitewater and will defend her master's thesis in the fall. She also holds professional certificates in research administration (SRA), social entrepreneurship (USASBE), technology transfer (WKI) and business coaching (Growth Wheel).
Interim Associate Vice Chancellor for Innovation and Technology Commercialization
William Tucker

Bill Tucker serves as Interim Associate Vice Chancellor for Innovation and Technology Commercialization with responsibility for InnovationAccess, which manages patents, licenses and IP as well as Venture Catalyst, which facilitates the creation of new ventures and technology startups based on university IP and faculty research.  Bill is an expert on patent law and intellectual property, bringing a strong background to this acting position. Prior to joining UC Davis in March 2017 as Executive Director of InnovationAccess, he served at the University of California Office of the President as Interim Vice President of Research and Graduate Studies, which serves as a resource for UC researchers and administrators in research policy, funding for systemwide programs, technology transfer, and graduate education. In this role, Bill led a team that worked to build UC-wide partnerships, help shape effective policies and provide a strong voice nationally for UC research and graduate education. Before this, he served as Executive Director of Innovation Alliances and Services where he led a team that reviewed, analyzed and recommended policies, programs and tools that helped UC campuses achieve their efforts to build alliances that transfer discoveries from the research enterprise to industry in order to create public benefit. Bill has also previously held private industry leadership roles in business development, licensing and intellectual property. He received a Ph.D. in Microbiology from the University of Queensland, Australia and a Master of Business Administration degree from Saint Mary's College in Moraga, California.
More About Innovation and Technology Commercialization| Contact Interim AVC Tucker

Executive Director for Research and Teaching Animal Care Program
Laurie Brignolo
Dr. Laurie Brignolo serves as Executive Director for the Research and Teaching Animal Care Program as well as Attending Veterinarian. In her new role, she is responsible for long-range planning, leadership, and oversight of animal care and use at UC Davis. The executive director manages and strategically harmonizes the distributed operations of over 1 million square feet of animal holding space in 200+ buildings that are overseen by individual vivarium managers. Since April 2013, Dr. Brignolo served as the director of the Laboratory Animal Medicine Residency Program. In parallel with this, she served as associate director of Campus Veterinary Services starting in January 2013. She was senior veterinarian of Campus Veterinary Services from September 2011 until December 2012 and prior to that served as both senior veterinarian and manager of the Primate Medicine Department within the California National Primate Research Center. Dr. Brignolo also serves in a number of external capacities: as a veterinarian for the Global Veterinary Alliance, which is a non-profit 501(c3) organization that brings high quality veterinary care to underserved areas around the world; as an ad hoc consultant for the Association for Assessment and Accreditation of Laboratory Animal Care (AAALAC); as a locum (relief) veterinarian for the Banfield Veterinary Hospital, and as a volunteer veterinarian with the California Animal Shelter Friends to save shelter animals from euthanasia. Dr. Brignolo is a Diplomate of the American College of Laboratory Animal Medicine (ACLAM), and is a member of the American Association of Laboratory Animal Science (AALAS), the American Society of Laboratory Animal Practitioners (ASLAP), the Association of Primate Veterinarians (APV), and the American Veterinary Medical Association (AVMA).
More about Research and Teaching Animal Care Program | Contact Exec Director Brignolo
---
Senior Leadership
Sponsored Programs
Executive Director, Research Administration: Ahmad Hakim-Elahi

Ahmad Hakim-Elahi is Executive Director, Research Administration, and Director of Sponsored Programs. Sponsored Programs assists the campus research community in its efforts to secure extramural funding while promoting proper stewardship of those funds. Ahmad received his B.S. degree in Mechanical and Agricultural Engineering, received his M.S. degree in Agronomy in 1977 and his Ph.D. in Genetics in 1981, both at the University of California, Davis. He received his J.D. degree from Santa Clara University in 1990. He is a member of the State of California Bar, the U.S. District Court, Northern California, and the U.S. Patent Bar, allowing him to practice before the U.S. Patent and Trademark Office. Following the completion of his Doctoral and Post-doctoral training at UC Davis, he joined a San Francisco Bay Area plant biotechnology corporation as a research scientist, practicing plant breeding and biotechnology.  During the 12 years of his association with the company, he served in various positions of successively higher responsibilities, including the group leader of the company's plant breeding team, the research administrator overseeing all company research, and then as the in-house legal counsel. He was a member of a team that moved the company from being a privately-owned entity into a publicly-traded corporation in 1986. From 1994 to 1996, Ahmad was the senior manager of the technology and licensing office at Rutgers, the State University of New Jersey, where he established the first campus-based office of sponsored programs and licensing and technology transfer.  In 1996, he joined Sponsored Programs at UC Davis as a contracts and grants officer, and since 1998 he has been serving the campus as the Director of Sponsored Programs.
More About Sponsored Programs | Contact Sponsored Programs Staff
Interdisciplinary Research Support
Director: Sheryl Soucy-Lubell
Sheryl Soucy-Lubell is the Director of Interdisciplinary Research Support in the UC Davis Office of Research. The Interdisciplinary Research Support team coordinates the preparation of major grant proposals for large-scale, interdisciplinary research programs. As director of this unit, Sheryl identifies and develops collaborative efforts in pursuit of extramural funding opportunities; advises campus administrators in prioritizing research efforts by determining UC Davis research capacity in specific areas and forecasting opportunities for success prior to committing resources; and conducts campus-wide research development activities such as workshops, trainings, program officer visits, funding opportunity searches and dissemination, and research team building. Sheryl also oversees the administration of the Limited Submissions program, which is a service of the Office of Research that assists faculty in identifying Limited Submission opportunities and coordinates the campus review and nomination of applications for those opportunities. The program identifies and advertises nearly 200 such opportunities each year, about two-thirds of which require review and nomination. She received a B.A. in Biology and Environmental Studies at Dartmouth College, a Ph.D. in Ecology and Evolution at the State University of New York at Stony Brook, and conducted post-doctoral research in the Department of Biological Sciences at Florida State University.
More About Interdisciplinary Research Support | Contact Interdisciplinary Research Support Staff
Marketing and Communications
Director: AJ Cheline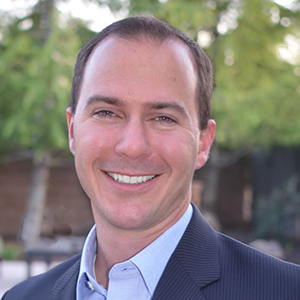 As Director of Marketing and Communications for the Office of Research, AJ Cheline is responsible for developing strategies and implementing tactics to increase global awareness of research and technology development at UC Davis. AJ returned to UC Davis after 15 years of working in various marketing roles within the medical device and healthcare industries. He earned a master's degree in biomedical engineering from UC Davis and a bachelor's degree in physiology from the University of Arizona. AJ's experience in research, technology development and commercialization helps him connect with campus researchers, innovators and entrepreneurs. He holds multiple U.S. patents and has published his research in several journals.
Contact Marketing and Communications
Research Compliance & Integrity
Director: Craig Allison

Craig Allison is the Director of Research Compliance and Integrity. His unit monitors federal and state regulatory developments and changes to university policy to ensure the campus operates in compliance with applicable regulations and assesses research compliance risks and opportunities. Craig is as a UC Davis-wide resource, serving on multiple campus compliance committees, and developing research compliance policies and procedures in response to the rapidly evolving state and federal laws and regulations. He is a senior leader with over twenty years of experience in internal investigations, and interpreting/applying complex federal and state statutes and regulations including the federal sentencing guidelines. He also has substantial experience in developing regulatory compliance programs for private companies. Prior to joining UC Davis, Craig worked in the private sector handling complex civil and criminal litigation, and compliance matters in the areas of environmental, health care, tax, securities, antitrust, and immigration. Craig also has a solid science background, having obtained an undergraduate degree in Biological Sciences (Entomology) and a Masters of Public Health from UC Berkeley. He obtained his Juris Doctor from King Hall here at UC Davis.
More About Research Compliance and Integrity | Contact Research Compliance and Integrity Staff
Finance & Business Operations
Executive Director: Delanda Buchanan

Finance & Business Operations works in partnership with the UC Davis community including administrators, faculty, staff, research unit directors and managers to deliver financially sound and cost-effective business processes.




More About Finance & Business Operations | Contact Finance & Business Operations Staff
Human Resources
Manager: Marlene Denham

Marlene Denham is the Human Resources Manager in the Office of Research. She has a degree in Business Administration and over 20 years of experience working in a professional office setting, including eight years as an office manager/supervisor working with staff, students, directors, tellers, supervisors, faculty, customers, deans, etc. As the Human Resources Manager, Marlene is responsible for managing the OR HR team which provides strategic and analytical support and advice for academic federation and staff personnel functions throughout the Office of Research. The OR HR unit handles human resource issues such as policy interpretations; recruitments; academic federation appointments; retention; classification; compensation; merits and promotions; employee and labor relations issues; general benefits; and training and development. The OR HR unit builds a culture of organizational excellence, acceptance and a support system for a diverse community of talented employees and ensures they feel valued and vested in the organization.
More About OR Human Resources | Contact OR Human Resources Staff