Learn more about our Executive & Senior Leaders
Executive Leadership
Interim Vice Chancellor for Research
Cameron S. Carter

Dr. Carter attended medical school at the University of Western Australia and completed his psychiatry residency training at the University of California at Davis. After an initial 4 years as a Faculty at UC Davis he moved to the University of Pittsburgh where he obtained advanced training in cognitive neuroscience and neuroimaging. In 2003 he returned to UC Davis to establish the Imaging Research Center along with a clinical research and early intervention program in psychotic disorders at the University. Dr. Carter uses methods from cognitive neuroscience and non invasive brain imaging including functional magnetic resonance imaging (fMRI) and conducts basic research into the neural mechanisms of cognitive control as well as clinical and translational research in schizophrenia and other neurodevelopmental disorders. His research uses modeling and behavioral methods as well as neuroimaging and EEG/ERP's and focuses on understanding the neural basis of healthy cognition as well as the pathophysiology of serious mental disorders such as schizophrenia, bipolar disorder and autism. He has made major contributions to our understanding of the role of the frontal cortex in health and disordered cognition. His goal is contribute to the development of new diagnostic tools and more effective therapies for serious mental disorders, as well as to disseminate evidence based practices for the early identification and effective treatment of serious mental disorders. He was recently awarded an NIMH Conte Center grant to investigate the role that altered neuroimmune signaling during development may play in the changes in brain connectivity that underlie the emergence of symptoms in serious mental illness. Dr Carter has received many honors for his research and clinical innovation including a Burroughs Wellcome Translational Clinical Scientist Award, A NARSAD Distinguished Investigator Award, and two Career development awards from the NIMH. He has also been recognized by Sacramento County with their Mental Health Heroes Award. Dr Carter is presently Professor of Psychiatry and Psychology at The University of California at Davis, where he directs the Center for Excellence in Behavioral Health, the UC Davis NIMH Conte Center and the Early Psychosis Research Programs.
Contact IVC Carter | Back to Top
Executive Associate Vice Chancellor for Research Administration
Cindy Kiel

As Executive Associate Vice Chancellor for Research Administration at UC Davis, Cindy Kiel provides leadership over research administration and compliance areas for the university. Cindy holds a Juris Doctor Degree from the University of Utah College of Law and a B.A. in Political Science with an emphasis in international relations. She most recently served as Assistant Vice Chancellor for Research Services at The Washington University in St. Louis with oversight for grants and contracts, interdisciplinary research development and export controls. Preceding her work at The Washington University, she was Executive Director for Sponsored Projects at the University of Nevada. Prior to her engagement in academia, she practiced law at Utah Legal Services and the law firm of McMurray, McMurray, Dale and Parkinson in the fields of consumer protection, government records access, education law, false claims act litigation, corporate transactional work, employment law, contract breach litigation, immigration, and intellectual property infringement. Cindy is an active member in the Council on Government Relations and speaks nationally on a number of topics including: global research, research compliance, proposal development, federal contracting, subcontracts, budgeting and cost-share, negotiation tactics, export trade controls, technology transfer, and research infrastructure. She has served as a proposal reviewer for the National Institute of Health and the Department of Defense.
More About Research Administration | Contact EAVC Kiel | Back to Top
Associate Vice Chancellor for Interdisciplinary Research and Strategic Initiatives
Paul Dodd

Paul Dodd is Associate Vice Chancellor for Interdisciplinary Research and Strategic Initiatives. Paul has a background in nanoscale material science and applied physics and has worked at the interface between industry, academia and government for over 20 years. Paul is responsible for development of interdisciplinary research activities for the Davis campus and for initiating, supporting and coordinating the development of new strategic research partnerships, domestic and international. Paul administers the ten Organized Research Units on campus as well as Special Research Programs and Central Facilities. Prior to UC Davis Paul was Director of the Industry Collaborative Programs at Science Foundation Ireland (SFI) where he was responsible for large-scale collaborative research centers and clusters in Information and Communication Technologies, Life Sciences and Renewable Energy. In 2009-10, Paul worked in Silicon Valley, California with the Irish Government's enterprise development agency. His role was to develop research links between industry in the United States and academic research groups and centers in Ireland. Paul holds bachelor and master's degrees in materials science from Trinity College Dublin and was awarded a Ph.D. from Queen's University Belfast for research on nanoscale magnetic materials and devices with applications in magnetic recording head technologies.
More About Interdisciplinary Research and Strategic Initiatives | Contact AVC Dodd | Back to Top
Associate Vice Chancellor for Technology Management and Corporate Relations
Dushyant Pathak

Dr. Dushyant Pathak is Associate Vice Chancellor for Technology Management & Corporate Relations in the Office of Research at UC Davis with responsibility for InnovationAccess, which manages patents, licenses and IP, the Office of Corporate Relations, which develops and manages broad-based, campus-wide corporate partnerships and Venture Catalyst, a new unit with responsibility for facilitating the creation of new ventures and technology startups based on university IP and faculty research.  Dushyant has more than 15 years of management experience including with Fortune-500, publicly traded, entrepreneurial and start-up companies in roles through which he has led business development and intellectual property teams, commercial planning and clinical project operations activities and been in senior leadership responsible for a successful NASDAQ IPO. Dushyant has led entrepreneurial teams at the start-up and early stage, including raising capital from investors in the role of CEO. He has worked in venture capital with Connecticut Innovations and as the first EIR at QB3/Mission Bay Capital. He is an Adjunct Professor at the University of San Francisco's School of Management and received his M.B.A. from the Haas School of Business, his Ph.D. in Biochemistry, Molecular Biology & Cell Biology from Northwestern University and his B.A in Natural Science & Mathematics from Bennington College. He was a Damon Runyon-Walter Winchell Cancer Fund Post-doctoral Fellow and a member of the Research Faculty at Yale University in the molecular biophysics and biochemistry department.
More About Technology Management & Corporate Relations | Contact AVC Pathak | Back to Top
---
Senior Leadership
Sponsored Programs
Executive Director, Research Administration: Ahmad Hakim-Elahi

Ahmad Hakim-Elahi is Executive Director, Research Administration, and Director of Sponsored Programs. Sponsored Programs assists the campus research community in its efforts to secure extramural funding while promoting proper stewardship of those funds. Ahmad received his B.S. degree in Mechanical and Agricultural Engineering, received his M.S. degree in Agronomy in 1977 and his Ph.D. in Genetics in 1981, both at the University of California, Davis. He received his J.D. degree from Santa Clara University in 1990. He is a member of the State of California Bar, the U.S. District Court, Northern California, and the U.S. Patent Bar, allowing him to practice before the U.S. Patent and Trademark Office. Following the completion of his Doctoral and Post-doctoral training at UC Davis, he joined a San Francisco Bay Area plant biotechnology corporation as a research scientist, practicing plant breeding and biotechnology.  During the 12 years of his association with the company, he served in various positions of successively higher responsibilities, including the group leader of the company's plant breeding team, the research administrator overseeing all company research, and then as the in-house legal counsel. He was a member of a team that moved the company from being a privately-owned entity into a publicly-traded corporation in 1986. From 1994 to 1996, Ahmad was the senior manager of the technology and licensing office at Rutgers, the State University of New Jersey, where he established the first campus-based office of sponsored programs and licensing and technology transfer.  In 1996, he joined Sponsored Programs at UC Davis as a contracts and grants officer, and since 1998 he has been serving the campus as the Director of Sponsored Programs.
More About Sponsored Programs | Contact Sponsored Programs Staff | Back to Top
Institutional Review Board Administration
Director: Cynthia Gates

As Director of the Institutional Review Board (IRB) Administration at UC Davis, Cindy Gates oversees four research review committees and a professional support team. Collectively, they are responsible for protecting the rights, safety and welfare of human subjects involved in research at the university. Prior to joining UC Davis in 2013, Cindy was Vice President for Western Institutional Review Board (WIRB). Cindy has also held various positions as a registered nurse at the bedside and in management.  She also served in the US Air Force Reserve from 1986 until 1992. In addition to her role at UC Davis, Cindy serves on the Executive Advisory Board and for the Collaborative Institutional Training Initiative (CITI), and is an active member with the national endeavors contemplated by NCATS. Cindy also teaches a preparation course for the Certified IRB Professional examination and is the Educational Coordinator for the local chapter of the Society of Clinical Research Associates (SoCRA). Cindy graduated Magna Cum Laude from Seattle University School of Law, and Macon College School of Nursing, where she received the Highest Achievement Award.
More About IRB Administration | Contact IRB Administration Staff
Office of Corporate Relations
Director: Mona Ellerbrock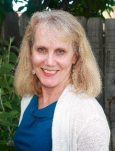 As Director of Corporate Relations at UC Davis, Mona Ellerbrock works as the key liaison between the business community and the university. Through this role, she develops and manages corporate partnership opportunities and matches university assets to the needs of industry. Mona serves as a UC Davis-wide resource, working with academic and administrative leadership, faculty, staff, development officers and others to advance UC Davis' priorities through increased investment from corporations. She has been engaged in the development of systems to promote and expand new and emerging research initiatives and the advancement of alliances to support these initiatives here at UC Davis for over 15 years. Prior to becoming Director of Corporate Relations for the campus, Mona was the director of Industry Research Alliances in the Office of Research, where she worked to mobilize the campus academic and facility resources to support industry-university partnerships. Mona brings to this position a deep knowledge of the UC system, and of UC Davis faculty and research in particular, as well as a strong understanding of corporate and industrial interests in higher education and research. Mona has a Master's in Public Health from UC Berkeley and a B.A. in Biological Sciences from UC Santa Barbara.
More About Office of Corporate Relations | Contact Office of Corporate Relations Staff | Back to Top
Interdisciplinary Research Support
Director: Sheryl Soucy-Lubell
Sheryl Soucy-Lubell is the Director of Interdisciplinary Research Support in the UC Davis Office of Research. The Interdisciplinary Research Support team coordinates the preparation of major grant proposals for large-scale, interdisciplinary research programs. As director of this unit, Sheryl identifies and develops collaborative efforts in pursuit of extramural funding opportunities; advises campus administrators in prioritizing research efforts by determining UC Davis research capacity in specific areas and forecasting opportunities for success prior to committing resources; and conducts campus-wide research development activities such as workshops, trainings, program officer visits, funding opportunity searches and dissemination, and research team building. Sheryl also oversees the administration of the Limited Submissions program, which is a service of the Office of Research that assists faculty in identifying Limited Submission opportunities and coordinates the campus review and nomination of applications for those opportunities. The program identifies and advertises nearly 200 such opportunities each year, about two-thirds of which require review and nomination. She received a B.A. in Biology and Environmental Studies at Dartmouth College, a Ph.D. in Ecology and Evolution at the State University of New York at Stony Brook, and conducted post-doctoral research in the Department of Biological Sciences at Florida State University.
More About Interdisciplinary Research Support | Contact Interdisciplinary Research Support Staff | Back to Top
Marketing and Communications
Director: AJ Cheline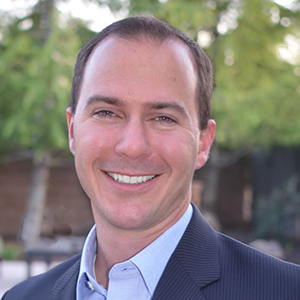 As Director of Marketing and Communications for the Office of Research, AJ Cheline is responsible for developing strategies and implementing tactics to increase global awareness of research and technology development at UC Davis. AJ returned to UC Davis after 15 years of working in various marketing roles within the medical device and healthcare industries. He earned a master's degree in biomedical engineering from UC Davis and a bachelor's degree in physiology from the University of Arizona. AJ's experience in research, technology development and commercialization helps him connect with campus researchers, innovators and entrepreneurs. He holds multiple U.S. patents and has published his research in several journals.
Research Compliance & Integrity
Director: Craig Allison

Craig Allison is the Director of Research Compliance and Integrity. His unit monitors federal and state regulatory developments and changes to university policy to ensure the campus operates in compliance with applicable regulations and assesses research compliance risks and opportunities. Craig is as a UC Davis-wide resource, serving on multiple campus compliance committees, and developing research compliance policies and procedures in response to the rapidly evolving state and federal laws and regulations. He is a senior leader with over twenty years of experience in internal investigations, and interpreting/applying complex federal and state statutes and regulations including the federal sentencing guidelines. He also has substantial experience in developing regulatory compliance programs for private companies. Prior to joining UC Davis, Craig worked in the private sector handling complex civil and criminal litigation, and compliance matters in the areas of environmental, health care, tax, securities, antitrust, and immigration. Craig also has a solid science background, having obtained an undergraduate degree in Biological Sciences (Entomology) and a Masters of Public Health from UC Berkeley. He obtained his Juris Doctor from King Hall here at UC Davis.
More About Research Compliance and Integrity | Contact Research Compliance and Integrity Staff | Back to Top
Strategic Initiatives
Contact Strategic Initiatives | Back to Top
Business & Finance
Director: Delanda Buchanan

Business & Finance works in partnership with the UC Davis community including administrators, faculty, staff, research unit directors and managers to deliver financially sound and cost-effective business processes.
More About Business & Finance | Contact Business & Finance Staff | Back to Top
Human Resources
Manager: Marlene Denham

Marlene Denham is the Human Resources Manager in the Office of Research. She has a degree in Business Administration and over 20 years of experience working in a professional office setting, including eight years as an office manager/supervisor working with staff, students, directors, tellers, supervisors, faculty, customers, deans, etc. As the Human Resources Manager, Marlene is responsible for managing the OR HR team which provides strategic and analytical support and advice for academic federation and staff personnel functions throughout the Office of Research. The OR HR unit handles human resource issues such as policy interpretations; recruitments; academic federation appointments; retention; classification; compensation; merits and promotions; employee and labor relations issues; general benefits; and training and development. The OR HR unit builds a culture of organizational excellence, acceptance and a support system for a diverse community of talented employees and ensures they feel valued and vested in the organization.
More About OR Human Resources | Contact OR Human Resources Staff | Back to Top