Learn more about our Executive & Senior Leaders
Executive Leadership
Interim Vice Chancellor for Research
Jeffery Gibeling
Dr. Jeffery C. Gibeling serves as Interim Vice Chancellor for Research at University of California, Davis. He is also a Professor Emeritus in the Department of Materials Science and Engineering, where he was the Chair from 2016 through 2020. In 2021 he served as Interim Dean of the College of Engineering.
From 2002 to 2016, Professor Gibeling served as Vice Provost of Graduate Education and Dean of Graduate Studies at UC Davis, where he was responsible for the administration of over 90 graduate degree programs. In this role, he provided national and international leadership for graduate education issues. Under Dr. Gibeling's guidance, the Office of Graduate Studies developed a comprehensive professional development program called the GradPathways Institute to ensure that graduate students complete their degrees and are prepared for successful careers. He also devoted significant attention to the needs of postdoctoral scholars and established an award for Excellence in Postdoctoral Research. From 1999 to 2002 he served as chair of the Davis Division of the Academic Senate where he led faculty efforts in shared governance of the campus.
Professor Gibeling began his career at UC Davis in 1984 as an assistant professor of materials science and engineering. He holds a bachelor's degree in mechanical engineering and master's and Ph.D. degrees in materials science and engineering, all from Stanford University. He is a Fellow of ASM International (formerly the American Society for Metals) and received the Oleg D. Sherby award from the Minerals, Metals and Materials Society for his work on elevated temperature deformation of materials.
Professor Gibeling's teaching and research interests are in the area of mechanical behavior of materials, including the study of fundamental deformation mechanisms, high temperature creep deformation, fracture and fatigue. He explores these phenomena in a wide variety of materials, including additively manufactured metals, metal matrix composites, layered materials and cortical bone. He is nationally and internationally recognized for developing new techniques for high-precision measurements of the mechanical response of materials to applied stresses to better understand the fundamental atomic-level processes controlling deformation. His research has been funded through awards from the National Science Foundation, the National Aeronautics and Space Administration, the National Institutes of Health, the Air Force Office of Scientific Research, Sandia National Laboratories and Aerojet General.
Associate Vice Chancellor for Interdisciplinary Research and Strategic Initiatives
Cristina Davis

Cristina Davis joined the Office of Research in 2022 as the Associate Vice Chancellor of Interdisciplinary Research and Strategic Initiatives after serving and the associate dean of research in the College of Engineering. Davis is a professor in the Department of Mechanical and Aerospace Engineering.
Davis arrives in the role with nearly 20 years of experience working with multidisciplinary research teams in the areas of chemical sensing to tackle fundamental problems and develop niche application areas. She has been an advocate for interdisciplinary research support at a national level for many years — with federal, state and local entities. Defense, National Institutes of Health, Food and Drug Administration, among others.
In addition to her research accomplishments, Davis has considerable experience dealing with intellectual property, including patents and copyright code software coding. She is the inventor on 13 issued patents, with many more pending, and has played an instrumental role in the formation of three startups over her career. Davis has authored and co-authored numerous scientific papers and published more than 100 peer-reviewed journal articles in high-impact journals and top-tier conferences.
Davis has a B.S. in mathematics and biology (double major) from Duke University and a Ph.D. in biomedical engineering from the University of Virginia, Charlottesville. Davis joined UC Davis in 2005 as an assistant professor.
More About Interdisciplinary Research and Strategic Initiatives | Contact Cristina Davis
Associate Vice Chancellor for Research Administration and Central Services and Interim Associate Vice Chancellor for Innovation and Technology Commercialization
Denise Ehlen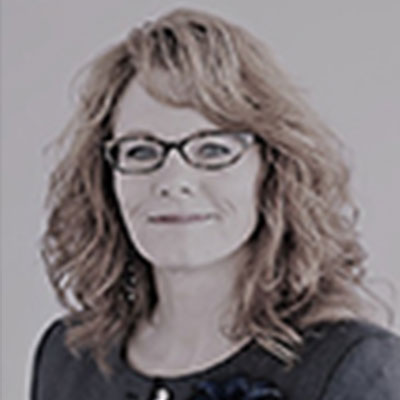 Denise Ehlen is the Associate Vice Chancellor for Research Administration and Central Services within the Office of Research where she oversees Sponsored Programs, Finance and Business Operations, Human Resources, Marketing and Communications and Information Systems.
Denise Ehlen also serves as the Interim Associate Vice Chancellor for Innovation and Technology Commercialization, overseeing the InnovationAccess and Venture Catalyst units.
Most recently, Ehlen served as the associate vice president of Research Administration Services Units in the Office of Research Administration at Emory University. In that role, she oversaw nine Research Administration Service Centers with approximately 180 staff providing pre- and post-award support for faculty across the campus. From 2016 to 2018, she served as the director of Operations in the same office, leading the development of their shared services operating model. Prior to that, Ehlen held various leadership roles at the University of Wisconsin-Whitewater as the director for Business Outreach, interim executive director of the Whitewater University Technology Park and Innovation Center and director of Research and Sponsored Programs.
Ehlen possesses a B.S. in political science from the University of Wisconsin-Whitewater and will defend her master's thesis in the fall. She also holds professional certificates in research administration (SRA), social entrepreneurship (USASBE), technology transfer (WKI) and business coaching (Growth Wheel).
More About Innovation and Technology Commercialization

Associate Vice Chancellor for Research and Teaching Animal Care Program
Laurie Brignolo
Dr. Laurie Brignolo serves as Associate Vice Chancellor for the Research and Teaching Animal Care Program as well as Attending Veterinarian. In her new role, she is responsible for long-range planning, leadership, and oversight of animal care and use at UC Davis. The executive director manages and strategically harmonizes the distributed operations of over 1 million square feet of animal holding space in 200+ buildings that are overseen by individual vivarium managers. Since April 2013, Dr. Brignolo served as the director of the Laboratory Animal Medicine Residency Program. In parallel with this, she served as associate director of Campus Veterinary Services starting in January 2013. She was senior veterinarian of Campus Veterinary Services from September 2011 until December 2012 and prior to that served as both senior veterinarian and manager of the Primate Medicine Department within the California National Primate Research Center. Dr. Brignolo also serves in a number of external capacities: as a veterinarian for the Global Veterinary Alliance, which is a non-profit 501(c3) organization that brings high quality veterinary care to underserved areas around the world; as an ad hoc consultant for the Association for Assessment and Accreditation of Laboratory Animal Care (AAALAC); as a locum (relief) veterinarian for the Banfield Veterinary Hospital, and as a volunteer veterinarian with the California Animal Shelter Friends to save shelter animals from euthanasia. Dr. Brignolo is a Diplomate of the American College of Laboratory Animal Medicine (ACLAM), and is a member of the American Association of Laboratory Animal Science (AALAS), the American Society of Laboratory Animal Practitioners (ASLAP), the Association of Primate Veterinarians (APV), and the American Veterinary Medical Association (AVMA).
More about Research and Teaching Animal Care Program | Contact AVC Brignolo
---
Senior Leadership
Sponsored Programs
Executive Director, Research Administration: Ahmad Hakim-Elahi

Ahmad Hakim-Elahi is Executive Director, Research Administration, and Director of Sponsored Programs. Sponsored Programs assists the campus research community in its efforts to secure extramural funding while promoting proper stewardship of those funds. Ahmad received his B.S. degree in Mechanical and Agricultural Engineering, received his M.S. degree in Agronomy in 1977 and his Ph.D. in Genetics in 1981, both at the University of California, Davis. He received his J.D. degree from Santa Clara University in 1990. He is a member of the State of California Bar, the U.S. District Court, Northern California, and the U.S. Patent Bar, allowing him to practice before the U.S. Patent and Trademark Office. Following the completion of his Doctoral and Post-doctoral training at UC Davis, he joined a San Francisco Bay Area plant biotechnology corporation as a research scientist, practicing plant breeding and biotechnology.  During the 12 years of his association with the company, he served in various positions of successively higher responsibilities, including the group leader of the company's plant breeding team, the research administrator overseeing all company research, and then as the in-house legal counsel. He was a member of a team that moved the company from being a privately-owned entity into a publicly-traded corporation in 1986. From 1994 to 1996, Ahmad was the senior manager of the technology and licensing office at Rutgers, the State University of New Jersey, where he established the first campus-based office of sponsored programs and licensing and technology transfer.  In 1996, he joined Sponsored Programs at UC Davis as a contracts and grants officer, and since 1998 he has been serving the campus as the Director of Sponsored Programs.
More About Sponsored Programs | Contact Sponsored Programs Staff
Information Technology Systems & Services
Director: Lou Dulaney

Lou Dulaney is responsible for managing the Information Technology Systems & Services (OR IT) team, which provides IT Support and Services for our OR Units. OR IT provides the foundational support for vendor management, infrastructure, hardware, software, and systems for institutional activities at Office of Research. These include, but are not limited to USIL, Systems Administration, Desktop Support, Network, Authentication, Application Software and Reporting, providing extensive functional support for our OR Units in requirements gathering and functional support for OR IT supported applications.
Lou is able to bring clarity and adroitness at defining requirements, objectives, budgets and timelines coordinating IT projects and governance across all stakeholders. Aligning and articulating the immediate effort within organizational objectives. She is a passionate people leader with over 15 years managing IT teams in the private sector. Lou holds a master's degree in Business Administration, bachelor's degree in Computer Science and various certifications including PMP, ITIL and Six Sigma Yellow Belt.
Interdisciplinary Research Support
Director: Sheryl Soucy-Lubell
Sheryl Soucy-Lubell is the Director of Interdisciplinary Research Support in the UC Davis Office of Research. The Interdisciplinary Research Support team coordinates the preparation of major grant proposals for large-scale, interdisciplinary research programs. As director of this unit, Sheryl identifies and develops collaborative efforts in pursuit of extramural funding opportunities; advises campus administrators in prioritizing research efforts by determining UC Davis research capacity in specific areas and forecasting opportunities for success prior to committing resources; and conducts campus-wide research development activities such as workshops, trainings, program officer visits, funding opportunity searches and dissemination, and research team building. Sheryl also oversees the administration of the Limited Submissions program, which is a service of the Office of Research that assists faculty in identifying Limited Submission opportunities and coordinates the campus review and nomination of applications for those opportunities. The program identifies and advertises nearly 200 such opportunities each year, about two-thirds of which require review and nomination. She received a B.A. in Biology and Environmental Studies at Dartmouth College, a Ph.D. in Ecology and Evolution at the State University of New York at Stony Brook, and conducted post-doctoral research in the Department of Biological Sciences at Florida State University.
More About Interdisciplinary Research Support | Contact Interdisciplinary Research Support Staff
Marketing and Communications
Director: AJ Cheline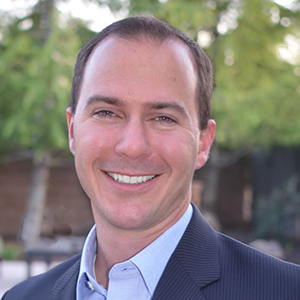 As Director of Marketing and Communications for the Office of Research, AJ Cheline is responsible for developing strategies and implementing tactics to increase global awareness of research and technology development at UC Davis. AJ returned to UC Davis after 15 years of working in various marketing roles within the medical device and healthcare industries. He earned a master's degree in biomedical engineering from UC Davis and a bachelor's degree in physiology from the University of Arizona. AJ's experience in research, technology development and commercialization helps him connect with campus researchers, innovators and entrepreneurs. He holds multiple U.S. patents and has published his research in several journals.
Contact Marketing and Communications
Research Ethics and Compliance Office
Director: Alaisha M. Hellman

Alaisha Hellman is the Director of Research Ethics and Compliance Office. She comes to the role with more than 15 years of experience in research administration, compliance and program management. Before joining UC Davis, Hellman served in the role of Export Control (EC) Officer and Conflict of Interest (COI) Coordinator at UC Berkeley where she created and managed the respective programs. She also has experience with foreign influence and related compliance concerns, policies and processes. Hellman holds a ​​Bachelor of Arts in Legal Studies from the University of California, Berkeley. She is a member of the Association of University Export Control Officers, Society for International Affairs and the AAMC Forum on Conflict of Interest.
More About Research Ethics and Compliance| Contact Research Ethics and Compliance Office Staff
Finance & Business Operations
Executive Director: Delanda Buchanan

Finance & Business Operations works in partnership with the UC Davis community including administrators, faculty, staff, research unit directors and managers to deliver financially sound and cost-effective business processes.




More About Finance & Business Operations | Contact Finance & Business Operations Staff
Human Resources
Manager: Marlene Denham

Marlene Denham is the Human Resources Manager in the Office of Research. She has a degree in Business Administration and over 20 years of experience working in a professional office setting, including eight years as an office manager/supervisor working with staff, students, directors, tellers, supervisors, faculty, customers, deans, etc. As the Human Resources Manager, Marlene is responsible for managing the OR HR team which provides strategic and analytical support and advice for academic federation and staff personnel functions throughout the Office of Research. The OR HR unit handles human resource issues such as policy interpretations; recruitments; academic federation appointments; retention; classification; compensation; merits and promotions; employee and labor relations issues; general benefits; and training and development. The OR HR unit builds a culture of organizational excellence, acceptance and a support system for a diverse community of talented employees and ensures they feel valued and vested in the organization.
More About OR Human Resources | Contact OR Human Resources Staff
Research Programs
Executive Director: Nancy Bulger

Nancy is responsible for the programmatic oversight of the interdisciplinary research units that report to the Office of Research. She provides strategic guidance and advice to the Vice Chancellor for Research & the Associate Vice Chancellor for Interdisciplinary Research and Strategic Initiatives relative to strategic academic and resource planning, short and long-range policy development, communications and high level analyses of new program development. She received her Ph.D. from Purdue University.
More About Research Programs | Contact Research Programs Staff
Strategic Initiatives
Manager: Ana Lucia Cordova

Ana Lucia Cordova is passionate about enabling cutting edge research, and supporting scientist in the development of their projects and ideas. She brings to UC Davis extensive experience managing research collaborations and projects, and developing intellectual property and research agreements. At UC Davis she supports strategic partnerships with national and international institutions, seed funding programs, as well as the Microbiome Special Research Program. She graduated from UC Davis with a doctorate in Agricultural and Environmental Chemistry, and a double B.Sc. in Biology and Chemistry from the University of Sonora, in Mexico.
More About Strategic Initiatives | Contact Strategic Initiatives Staff
Institutional Animal Care and Use Committee (IACUC)
Director: Donna Routley
UC Davis' Institutional Animal Care and Use Committee (IACUC) oversees the university's animal care and use program and is responsible for reviewing all animal use protocols and amendments, ensuring compliance with federal and state regulations, inspecting animal facilities and laboratories, and overseeing training and educational programs. Donna Routley serves as the Director for the UC Davis IACUC. As Director, Routley oversees IACUC activities and manages the team of professional administrative staff supporting this faculty based committee.
Routley holds a Bachelor degree in Environmental Studies, is a Certified Professional IACUC Administrator (CPIA), a Registered Laboratory Animal Technologist (RLATG), and a Registered Veterinary Technician (RVT). She is passionate about the UC Davis Animal Care Program, recognizing and valuing the immense responsibility of supporting the research and teaching mission of the university while ensuring compliance with applicable laws, regulations, policies and procedures.
More Institutional Animal Care and Use Committee | Contact Institutional Animal Care and Use Committee