Communication of Scholarship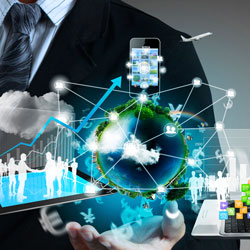 The Challenge
Powerful factors are challenging the traditional system of scholarly publication and associated systems of academic credit and quality assessment.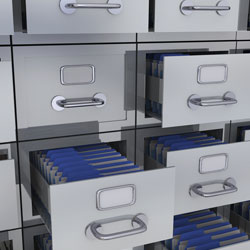 Why It Is Important
Scholarly communication has entered a period of profound transformation. Changes to traditional systems of research publication, academic credit, research quality assessment, and even the meaning of "publication" foretell implications for scientists and scholars across all fields and levels as well as for the role of the university more generally. For instance, administrators rely on scholarly communication to make decisions about merit and funding. In addition, libraries must constantly keep pace with changes in the proliferating forms of scholarly communication and the technological means of delivering them. The scholarly communication system affects all scholars and scientists across all fields and levels. It also frames the policies of administrators evaluating and funding them, and of the libraries confronting new scenarios of scholarly communication and education based on new technologies of discourse delivery.
Our Approach
With the support of a three-year Interdisciplinary Frontiers in the Humanities & Arts Award from UC Davis, Innovating Communication in Scholarship (ICIS) will analyze crucial changes shaping the future of scholarly communication. The project engages with the following interrelated topics:
Increasing scale and interdisciplinarity of research collaborations
Growing reliance on cyber-infrastructure for producing and disseminating research
Impact of Open Access models and economic dysfunction on traditional publishing
Transformation of data from evidence for research results to research output itself
New metrics of research impact
New forms of misconduct and detection
Doubts about peer review as a quality guarantor
Role of intellectual property on the content and timing of publications
The research revolves around three sets of issues emblematic of these changes:
New Models of Scholarly Communication
New Misconduct and New Opportunities
Communicating with Data
Impacts & Highlights
The Library Pay-It-Forward project has developed an open source tool in Microsoft Excel for libraries to calculate long-term costs associated with Open Access Article Processing Charges (APCs) for scholarly research articles published by their researchers, to determine the long-term financial sustainability of that publishing business model, given the current library budgets and available grant funds. Partnerships with UC Irvine, the California Digital Library, Harvard University, Ohio State University, and the University of British Columbia have been developed for this National Science Foundation funded project.
In February 2016, the team co-sponsored the "Gaming-Metrics: Innovation & Surveillance in Academic Misconduct" workshop at UC Davis that explored the recent evolution of scholarly misconduct connected to the increasing reliance of metrics in the evaluation of individual faculty, departments, and universities. Other workshops in year three include "Authorship and the Promises of Digital Dissemination" in March 2016, the "Frontiers in Publishing: Experiences with Open Access Journals" in March 2016, and the "Alien Jurisprudence: An Experiment in Invention" workshop in October 2015.
Team
| | |
| --- | --- |
| Mario Biagioli | Distinguished Professor of Law and Science & Technology Studies |
| Anupam Chander | Professor of Law |
| Jonathan Eisen | Professor of Medical Microbiology & Immunology, Evolution & Ecology, Genome Center, and Center for Population Biology |
| James Griesemer | Professor of Philosophy, and Center for Population Biology |
| Andrew Hargadon | Professor and Chair of The Graduate School of Management, and Faculty Director of the Child Family Institute for Innovation & Entrepreneurship |
| Andy Jones | Academic Associate Director of Information Educational Technologies, and Lecturer for the University Writing Program |
| Colin Milburn | Professor of English |
| Mackenzie Smith | Librarian for UC Davis University Library |
| Madhavi Sunder | Professor of Law |
| Michael Wolfe | Scholarly Communications Officer for UC Davis University Library |
| Jacob Rosenbaum | Graduate Student of Law |
| Alexandra Lippmann | Postdoc of Science & Technology Studies |
| Russell Neches | Graduate Student of Mathematics |
| Seyedeh Ladan Daroud | Graduate Student of Computer Science & Engineering |
| Adrian Yen | Graduate Student of Anthropology |
| Marisano James | Graduate Student of Population Biology |
| Carlos Andres Barragan | Graduate Student of Anthropology |
For more information on this program, please contact Christine Parks at ceparks@ucdavis.edu.