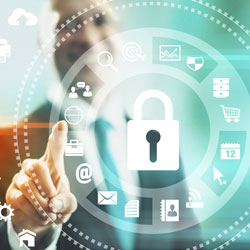 The Challenge
There is a dire need to achieve security through the creation of resilient systems for our Nation's critical infrastructures that are increasingly becoming targets of cyber attacks.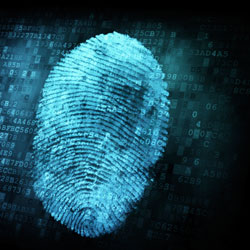 Why It Is Important
Pervasive use of networked computer systems has provided enormous societal benefits. These cyber technologies are embedded into all aspects of modern human life.  The question of how computers might be protected from attackers, evolves to how the social and market systems governing the service might be protected from attacks against the computing ecosystem upon which they depend. Moreover, can attacks against the social and economic functionality serve as a way to affect the reliability of the tightly embedded cyber systems? We pursue a novel line of research focusing upon cyber-security, but with an aim toward addressing reliability of both the cyber and the supported social and economic services.
Our Approach
This team is developing technology to protect critical infrastructures against cyber attacks, general methods for cyber physical systems but specifically for such critical infrastructures as:  the emerging Smart Power Grid, Financial Systems, Water Delivery systems, Cellular networks, and recently emerging Automated Highways.To motivate this research agenda we focus upon three thrust topics:
The security and reliability of next generation Smart Grids supplying electric power and the associated market-based control system
Techniques to design and protect financial markets with embedded cyber-enabled transactions
Emerging cyber-attacks and novel new security services from the pervasive use of powerful mobile computing devices
Our approach is to achieve resiliency properties through run-time monitoring to alert for and recover from malicious attacks. We are pursuing opportunities for collaboration with and outreach to public utilities, national labs, government agencies and industry contacts.
Impacts & Highlights
Collaborator of a $40M award with Penn State- the UCD portion is $2M
Organized workshop with government, industry and community participants on cyber-security for emerging vulnerable infrastructures
Achieved our RetroSkeleton smartphone system
Analysis of the cross-disciplinary system models and their associated vulnerabilities for the specific thrust
Design of monitoring, diagnosis and recovery mechanisms that can mitigate attacks for the specific thrust
Developed methods for coordinating power generation schedules in the presence of colluding attackers
Investigated security protocols for automated vehicles, vehicle cooperation and emerging highway traffic control methods
Investigated security and privacy aspects of the emerging Internet of things and associated devices
Team
| | |
| --- | --- |
| Karl Levitt | Professor of Computer Science |
| Anna Scaglione | Professor of Electrical & Computer Engineering |
| James Bushnell | Associate Professor of Economics |
| Nicole Woolsey Biggart | Professor and Dean Emeritus of The UC Davis Graduate School of Management |
| Hao Chen | |
| George Barnett | Distinguished Professor of Communication |
| B. Capos | Graduate Student of Computer Science |
| Arun Raghuramu | Graduate Student of Computer Science & Engineering |
| M. Alizadeh | Graduate Student of Electrical & Computer Engineering |
| A. Applebaum | Graduate Student of Computer Science |
For more information on this program, please contact Christine Parks at ceparks@ucdavis.edu.