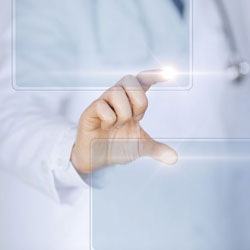 The Challenge
Faced with an increased demand for healthcare services with substantial constraints on human and economic resources, healthcare is shifting towards scalable, affordable and mobile solutions.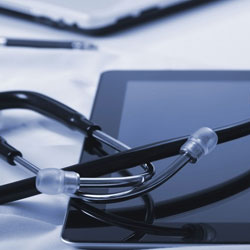 Why It Is Important
Emerging wireless and mobile health (mHealth) technologies promise scalable and affordable solutions that promote wellness and preventive care by empowering individuals to help themselves, and provide innovative models of care delivery through pervasive "user-centered networked healthcare".
Our Approach
We work with sensor-derived contextually-rich physical activity, and other human data from smartphones and body sensors that operate on health-care providers.
The initiative for Wireless Health and Wellness (iWHW) at UC Davis brings together an interdisciplinary team leveraging UC Davis' unique combination of excellence in: tele-medicine, computer science, engineering, nursing, clinical translational research, and disability research. The core themes of the iWHW are: 1) Advancing wireless and mHealth technologies, 2) Capacity-building and education, 3) Improving health and health care through clinical application of mHealth technologies, 4) Advancing research in mHealth security, privacy, and policy.
The initial collaborative research project will examine the feasibility and effectiveness of the innovative nurse health coach model of care delivery that is informed by unprecedented "contextually-rich and personalized" data (physical activity, energy expenditure, geo-location, and ecologic momentary assessment) that utilizes "cloud computing" integrated with an electronic health record system; all enabled simply through an individual's mobile phone during daily life. The developed analytic tools and sophisticated visualization techniques will provide interpretable data for researchers and/or actionable data for healthcare providers. The iWHW at UC Davis will provide the foundation for innovative interdisciplinary research with active industry collaboration, and serve as the vanguard of mHealth's progress towards improved, cost-effective healthcare and wellness.
Impacts & Highlights
Successfully obtained a $2.1 million PCORI grant to test mobile platform integration and nurse health coaching against usual care for persons living with diabetes
Launched the campus's first completely wireless clinical trial: Healthy-U Employee Wellness. The trial uses FitBit, Moves-App, and a customized UC Davis-branded version of the Fluxstream portal to investigate the efficacy of these wireless technologies alone and in combination with health coaching to improve the health of individuals
Initiated design and development of α-version of DavisFit, a UC Davis physical acitivity monitoring app for mobile phones
Launched clinical trial to test use of mobile platform, activity sensors, and nurse health coaching within an employee wellness program. Enrolled a total of 104 subjects into a randomized controlled clinical trial for a 6-month employee health project (Healthy U Clinical Trial)
Team Faculty
| | |
| --- | --- |
| Heather Young | Associate Vice Chancellor and Dean of the Betty Irene Moore School of Nursing |
| Lars Berglund | Professor of Internal Medicine, and Senior Associate Dean of the UC Davis Clinical & Translational Science Center |
| Prasant Mohapatra | Professor of Computer Science |
| Thomas Nesbitt | Associate Vice Chancellor of the UC Davis Health: Dean's Office |
| Amit Pande | Assistant Project Scientist of Computer Science & Engineering |
| Matthew Lange | Lecturer of Food Science & Technology |
| Sarina Fazio | Administrative Nurse at the Betty Irene Moore School of Nursing |
| Sheridan Miyamoto | Assistant Professor at Pennsylvania State University |
| Jindan Zhu | Graduate Student of Computer Science |
| Zhicheng Yang | Graduate Student of Computer Science & Engineering |
| Chris Stover | Undergraduate Student of Computer Science |
For more information on this program, please contact Christine Parks ceparks@ucdavis.edu.