Join the Office of Research and the School of Medicine (SOM) Friday, October 7th at 10:30am to hear from the 2021 cohort of the SOM Cultivating Team Science Program, Prof. Janine LaSalle and Prof. Stephen Henry.
Cultivating Team Science grants were awarded to collaborative science projects for which the lead principal investigators are School of Medicine faculty, and the team represents at least two School of Medicine departments.
View Recording
Precision Biomarkers of Fetal Neurodevelopment and Maternal Dietary Interventions
Janine LaSalle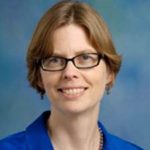 Professor, Medical Microbiology and Immunology
School of Medicine
Co-Director, Perinatal Origins of Disparities IMPACT Center
Dr. LaSalle's research focuses on epigenetic mechanisms at the interface of genetic and environmental contributions to neurodevelopment. Her lab works on understanding epigenetics within several rare genetic disorders (Rett, Prader-Willi, Angelman, and Dup15q syndromes) as well as in more complex etiologies of autism spectrum disorders. She is also interested in preventing health disparities in perinatal life by developing epigenetic biomarkers for preventative health care.
Low-barrier, generalist model of care to improve treatment for complex patients with opioid use disorder
Stephen Henry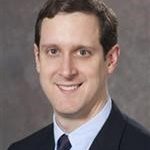 Associate Professor, General Medicine, Geriatrics, and Bioethics
School of Medicine
Dr. Henry is a general internist and primary care physician who does clinical and health services research in two main areas.
The first is developing interventions that improve patient outcomes and quality of care through improving patient-clinician communication. Most of his projects in this area focus on communication about opioids and chronic pain.
The second is opioid epidemiology and policy research. He has led several federally-funded research projects analyzing California's prescription drug monitoring program data and evaluating opioid overdose prevention efforts in California.
Other research interests include methods for analyzing patent-clinician interaction, pain management in primary care, treatment of opioid use disorder, and medical epistemology.
Dr. Henry is active in research education and mentoring. In addition to being Associate Director of the UC Davis Mentored Clinical Research Training Program, he is chair of the UC Davis Graduate Group in Clinical Research and has an appointment at the Sacramento VAMC with a focus on mentoring clinical researchers.
Share This Story