Join the UC Davis Office of Research and UC Davis Health at 10:30am on Friday, February 24th to learn more about the development of the cancer center's mobile mammography program that will provide screening and other preventive care to underserved and hard to reach communities. Part of a new study conducted by cancer researchers Diana Miglioretti, Laura Fejerman, and Julie Dang, the program will also serve as a data collection hub for health equity research and use leading-edge genomics and artificial intelligence to predict breast cancer risk.
Focused on racially/ethnically diverse low-income women, the UC Davis Cancer Center's precision breast cancer screening research program is one of four UC Davis Health programs funded as part of a new UC Davis initiative is known as the HEAL-HER (Heart, BrEast and BrAin Heath Equity Research) Program.  HEAL-HER is supported by a $24 million award to UC Davis Health for women's health research in breast cancer, dementia and cardiovascular disease.
Register for this event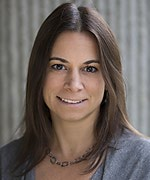 Dianna Miglioretti
Professor and Division Chief of Biostatistics
Dr. Miglioretti's primary methodological research interests are in multilevel and latent variable models, longitudinal and clustered data analysis, and the evaluation of screening and diagnostic tests. The majority of her collaborative research is in the areas of breast cancer screening and radiation exposure from medical imaging.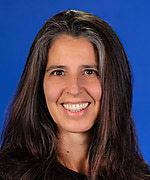 Laura Fejerman
Associate Professor, Department of Public Health Sciences
Co-director Women's Cancer Care Program, UC Davis Comprehensive Cancer Center
Dr. Fejerman's research focuses on the discovery and understanding of genetic and environmental factors that contribute to breast cancer risk and survival and that could be used as targets for prevention and therapy. Specifically, her lab investigates factors contributing to breast cancer incidence and survival in women who self-identify as Hispanic/Latina in the US and Latin American women.
Julie Dang
Assistant Adjunct Professor, Department of Public Health Sciences, Division of Health Policy and Management
Executive Director, Office of Community Outreach and Engagement, UC Davis Comprehensive Cancer Center
Dr. Dang is a cancer health disparities behavioral researcher with over a decade of experience engaging diverse and undeserved communities in cancer control and prevention. As an Assistant Professor in the Division of Health Policy and Management in the Department of Public Health Sciences and the Executive Director of University of California, Davis Comprehensive Cancer Center's Office of Community Outreach and Engagement (OCOE), she develops, implements and oversees a range of community engagement/outreach programs and research studies that addresses a broad range of cancers and cancer-related risk factors for communities of the Comprehensive Cancer Center's catchment area.
Share This Story