Reproductive Rights and Health: The Broader Impacts of Roe vs. Wade
Join the Office of Research Friday, July 15th at 10am for a discussion of the broader impacts of the recent Supreme Court ruling to overturn Roe vs. Wade.
This discussion will highlight research activity in this area across our campus, including, but not limited to, law, gender studies, economics, health care, political science, and religious studies. In doing so, this event will provide our campus community with fact-based research and information on the near- and long-term impacts of this significant legal decision.
View Recording
Mary Ziegler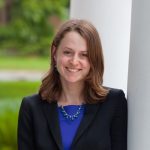 Professor of Law
UC Davis School of Law
Mary Ziegler is an expert on the law, history, and politics of reproduction, health care, and conservatism in the United States from 1945 to the present. She is one of the world's leading historians of the U.S. abortion debate.
She is the author of four books on social movement struggles around reproduction, autonomy, and the law, and is a frequent contributor to the New York Times, the Atlantic, PBS Newshour, CNN, and the Washington Post.
She is currently working on a history of the nation's fixation with Roe v. Wade for Yale University Press and editing a comparative volume on the laws of abortion around the world for Elgar Press.
Lisa Ikemoto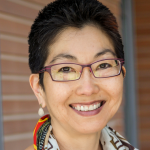 Martin Luther King Jr. Professor of Law
UC Davis School of Law
Feminist Research Institute
Lisa C. Ikemoto teaches bioethics, health care law, public health law, reproductive rights, law & policy, and marital property. Her research areas include reproductive rights and justice, health care disparities, and science, technology and law. More specifically, she focuses on the ways that race, gender, disability, and wealth mediate access to and impacts of biomedical technology use and health care.
Her recent work addresses reprogenetic technology markets, the role of provider religious exemptions in health care inequality, eugenics, and reproductive tourism. Ikemoto has faculty affiliations with the Aoki Center for Race and Nation Studies, the Health System Bioethics Program, the Feminist Research Institute, and the Religious Studies Department.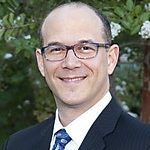 Mitchell Creinin
Professor
UC Davis School of Medicine
Mitchell Creinin, M.D. is a tenured Professor and Director of the Complex Family Planning Fellowship in the Department of Obstetrics and Gynecology at the University of California, Davis. He is the former Chair of that Department as well as a past President of the Society of Family Planning.
Dr. Creinin has been performing abortions and abortion research for more than 30 years, including developing medical abortion regimens pre-mifepristone, being an investigator in the initial US pivotal trial of mifepristone and misoprostol for medical abortion, and reence studies related to pharmacist provision of mifepristone. He has authored more than 300 peer-review papers, review articles, book chapters and books related to Family Planning and Contraception.
Natalia Deeb-Sossa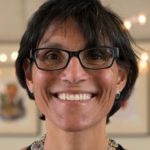 Professor
Department of Chicano/a Studies
UC Davis
Born in Bogotá, Colombia, Natalia came to the U.S. to continue with her graduate studies and escape the Colombian violence. Her observations of violence eventually brought her to sociology as a field of study. Now she is a Professor in the UCD's Chicana/o Studies Department.
Natalia's latest book, Community-Based Participatory Research: Testimonios from Chicana/o Studies, (with UAP) is an anthology on Chicana/o researchers' experiences when implementing community based participatory research, which showcases the complexity of doing activist scholarship, the variety of ways it may be implemented, how it has been used to create sustainable change, and the challenges to create community empowerment.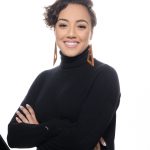 Jessica Pinckney Gil 
Executive Director
ACCESS REPRODUCTIVE JUSTICE
As a Reproductive Justice organization funding abortion and other reproductive healthcare, ACCESS REPRODUCTIVE JUSTICE removes barriers and builds the power of Californians to achieve reproductive justice. Jessica oversees the organization's work to combine direct services, community education, and policy advocacy to promote real reproductive options and access to quality health care for people in California.
She worked for nearly a decade in Washington, DC, on federal policy related to social justice issues including intimate partner violence, racial justice, gender justice and reproductive justice. She currently serves on the Board of Directors for URGE: Unite for Reproductive and Gender Equity, the Guttmacher Institute, and Spark! Reproductive Justice Now and the Advisory Boards for the California Abortion Alliance, Black Feminist Future's Constellation Network and the California Coalition for Reproductive Freedom and remains a relentless advocate and activist in her spare time.
Thomas Strohmer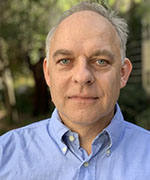 Director
Center for Data Science and Artificial Intelligence Research (CeDAR)
Thomas Strohmer, Ph.D., is Professor at the Department of Mathematics and Director of the Center for Data Science and Artificial Intelligence Research (CeDAR) at UC Davis. He is an expert in applied mathematics, optimization, machine learning and data science and has longstanding experience in transdisciplinary research.
Thomas has done extensive research in applied mathematics, data science, and machine learning. His recent work is concerned with digital privacy and fairness in data science and artificial intelligence. He has an ongoing NIH funded research project together with physicians from UCD Health on data privacy in health care.
Share This Story