The Problem of the 17-year Research Gap – Multidisciplinary Perspectives
Despite acceleration in the pace of new discoveries and therapies, the delay between scientific evidence and clinical practice – a frequently-stated "17-year gap" – is of growing concern.  Shortening this 17-year gap between research and practice requires an increased understanding of what it takes to implement new research such that professional guidelines and clinical practice reflect the best and latest research.
Join the Office of Research and the UC Davis School of Medicine Friday, September 23rd at 10:30am for a conversation with UC Davis experts on how we can work toward reducing this gap by engaging in multidisciplinary and team research approaches at our institution and beyond.
Dr. Ulfat Shaikh is the Director for Healthcare Quality at the University of California Davis School of Medicine and the Co-Director of the CTSC Healthcare Delivery Science Program. She is a board-certified pediatrician at the UC Davis Children's Hospital. Dr. Shaikh's expertise is in measuring performance in healthcare and supporting clinicians in designing, implementing and evaluating quality improvement initiatives. She has led training and coaching programs in health care quality improvement methods for public, private, and academic organizations.
Ted Wun M.D., FACP, is the Associate Dean for Research for the School of Medicine, the director and principal investigator of the UC Davis Clinical and Translational Science Center (CTSC), and chief of hematology and oncology for UC Davis Health. He also serves as co-principal investigator of the California Cancer Reporting and Epidemiologic Surveillance (CalCARES) program, which manages the California Cancer Registry.
As Associate Dean for Research, Wun has broad oversight and responsibility for the research enterprise at the School of Medicine. The CTSC is charged with building the research teams of the future to improve human health, and is committed to enhancing the rigor of, and growing the breadth and depth of, research at UC Davis.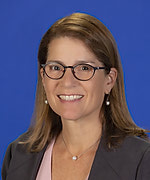 Dr. Aubyn Stahmer
Dr. Stahmer is a professor in the Department of Psychiatry and Behavioral Sciences and the Director of the Center for Excellence in Developmental Disabilities at the MIND Institute. She is an expert in the translation of evidence-based autism research to community-based practice and delivery.
The main goals of her research include developing ways to help community providers, such as teachers and therapists, help autistic children and their families by providing high quality care. She is an internationally respected expert in the use of naturalistic developmental behavioral interventions which are validated treatments for autism.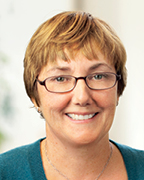 Dr. Janice Bell
Janice Bell is a Professor and Associate Dean for Research in the Betty Irene Moore School of Nursing. She also directs the School's Family Caregiving Institute and the PhD program in Nursing Science and Healthcare Leadership. Dr. Bell's work focuses on serious illness care models with a focus on family caregivers. She leads the evaluation of the Alameda County Care Alliance (ACCA) Advanced Illness Care Program, a lay "Care Navigator" intervention innovated by a consortium of San Francisco Bay Area African American churches to address advanced illness care disparities among persons with serious illness and their caregivers. Bell is also co-PI on project to evaluate the California state-funded expansion of services in the statewide Caregiver Resource Centers. This includes the roll-out of a new technology application called CareNavTM, a user-friendly tool designed to help families navigate the complexities of the caregiving journey by providing access to information, care consultation, resources and referrals.
Share This Story