August 4, 2016: Venture Catalyst, a unit within the Technology Management and Corporate Relations division of the UC Davis Office of Research, is pleased to announce the recipients of the 2016 Science Translation and Innovative Research, or STAIR, grants.
Now in its third year, the competitive STAIR grant program provides awards of up to $50,000 to help campus entrepreneurs demonstrate proof-of-concept and commercial feasibility of their technologies.
This year's award recipients are undertaking innovative projects to address a variety of unmet market needs. The 2016 STAIR award winners are: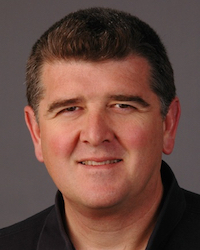 Gino Cortopassi, professor, Department of Molecular Biosciences; Alexey Tomilov, assistant project scientist, Department of Molecular Biosciences
Cortopassi and Tomilov have identified several compounds that significantly inhibit Shc, a signaling protein that has been shown to improve the body's response to insulin and produce resistance to pediatric nonalcoholic fatty liver disease.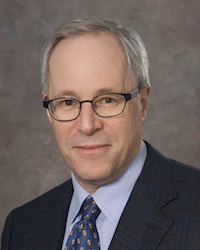 Richard Levenson, professor and vice chair, Department of Pathology and Laboratory Medicine; Farzad Fereidouni, assistant project scientist, Department of Pathology and Laboratory Medicine
Levenson and his team have created an innovative new method for spectral imaging that drastically reduces the amount of data needed for analysis. Their novel approach uses a conventional camera sensor fitted with either a filter wheel or beam-splitting optics.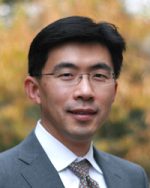 Kai Liu, professor, Department of Physics
Liu and his team invented a new method that creates stable skyrmion lattices at room temperature and in zero magnetic field, making them an excellent candidate for energy efficient data storage as well as other nanoelectronics applications.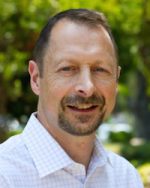 Tony Simon, professor, Department of Psychiatry and Behavioral Sciences
Simon has invented a "neurotherapeutic" video game designed to help improve the cognitive abilities of children with genetic disorders such as chromosome 22q11.2 deletion, fragile X, Turner and Williams syndromes, among others.
"The STAIR grant program is unique in many ways," said Dushyant Pathak, associate vice chancellor for research at UC Davis and executive director of Venture Catalyst. "The structured review process we have developed enables our independent reviewers to effectively assess proposals for technical merit, market need and the ability to effectively achieve commercial milestones. Additionally, this process allows us to provide detailed written feedback to all applicants, which makes the STAIR program part of a continuous improvement and learning process rather than simply a funding opportunity."
Each STAIR award recipient, as well as all award finalists, are assigned one or more volunteer mentors who review project milestones, offer commercialization guidance, provide business advice, and facilitate networking opportunities and connections to industry. The mentors are selected from the UC Davis Venture Catalyst MentorNet™ program and represent a mix of industry professionals, entrepreneurs and investors. Members of the Venture Catalyst MentorNet also serve on the grant application review committee.
The annual STAIR grant program is open to anyone with principal investigator eligibility at UC Davis. Postdoctoral scholars and staff are eligible to apply as co-principal investigators.
Past STAIR Grant Recipients Make Progress with Innovations
Previous years' STAIR grant recipients have made significant progress in moving projects forward along the path to commercialization.
Richard Levenson has received a STAIR grant two years in a row. In 2015, he proposed developing a prototype for a new type of microscopy instrumentation. Microscopy with Ultraviolet Surface Excitation, or MUSE, as the novel technology is called, permits the creation of diagnostic-quality images of tissue samples that are generated in minutes using LED light, and eliminates the need for the traditional time-consuming preparation of samples and glass slides.
Levenson credits his STAIR grant as being pivotal in funding the opto-mechanical design of the prototypes that he and his team are assembling which will soon ship to collaborators. "Without STAIR funding, we would not have had the resources to move forward as we have."
In addition to the creation of the prototypes, two patents have been issued for the invention and a third patent application has been submitted and published. The team has also launched a startup company, MUSE Microscopy Inc.
Links
• STAIR grant program
• 2015 Recipients
• 2014 Recipients
• "Digital neurotherapeutic" game in development at the UC Davis MIND Institute
• Magnetic skyrmions at room temperature: New digital memory?
Share This Story
Tags
---
More Stories