By Lisa Howard
June 25, 2018
DAVIS, Calif. — Innovators at the University of California, Davis, are receiving financial support to advance their research and technologies toward commercialization.
Managed by Venture Catalyst, the Science Translation and Innovative Research (STAIR™) and the Data, Informatics & Application Launch (DIAL™) grant programs are designed to provide funding to support translational science and innovative research performed by UC Davis researchers. The goal of the programs is to demonstrate early proof-of-concept and commercial potential or feasibility for technologies being developed with the intent of commercial translation.
Six of the eight total 2017–18 award recipients are advancing innovative projects in health that address unmet needs. The additional two grant recipients are developing innovations in agriculture and poultry safety.
"The STAIR Grant Program highlights the cross-disciplinary investigative strengths of UC Davis and how our innovative researchers are harnessing life science research and the convergence of health, agriculture and engineering technologies to make a translational impact in the areas of human health, nutrition and food safety," said Dushyant Pathak, associate vice chancellor of research and executive director of Venture Catalyst at UC Davis.
The 2017–18 STAIR Grant recipients: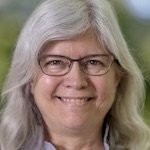 Anne Britt, professor, Department of Plant Biology
Britt is developing a novel method for rapid and efficient genome editing in tomato as a model for a general transformation/gene editing process that does not require tissue culture or the stable integration of foreign DNA. This proposal is being funded by TechAccel, with additional funds from the UC Davis College of Biological Sciences.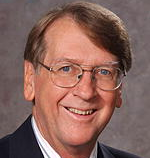 Robert Fairclough, associate professor, Department of Neurology
Fairclough and his team are developing a novel therapeutic platform for treating myasthenia gravis (an antibody-mediated autoimmune disease), with an antigen-specific platform that targets only myasthenia gravis pathogenic immune system components with biologics.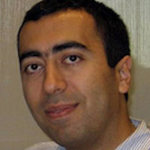 Soheil Ghiasi, professor, Department of Electrical and Computer Engineering
Ghiasi and his team are developing a noninvasive wearable device that can monitor a patient's bladder filling and restore the sense of bladder fullness for individuals with neurogenic bladder, such as those with spinal cord injury.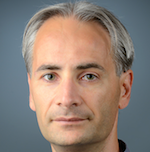 Chen Gilor, assistant professor, Department of Medicine and Epidemiology
Gilor is developing a method for oral delivery of insulin to dogs that uses hepatitis E capsid proteins to encapsulate insulin, with the goal of protecting it from digestive enzymes and enhancing its absorption after oral administration.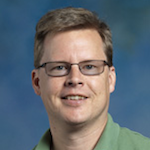 Dennis Hartigan-O'Connor, associate professor, Department of Medical Microbiology and Immunology
Hartigan-O'Connor's project is to test whether novel vaccine vectors created at UC Davis that are effective against simian immunodeficiency virus can elicit immune responses that kill tumor cells.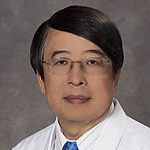 Yoshikazu Takada, professor, Department of Dermatology
Takada's team is developing an antagonistic CD40 ligand mutant as potential therapeutics for chronic inflammation seen in such diseases as atherosclerosis and psoriasis. CD40 ligand plays a key role in immune regulation.
The STAIR Grant Program provides awards of up to $50,000 per grant recipient. A total of $300,000 was given out in fiscal year 2017–18: $250,000 from UC Davis Office of Research and $50,000 from TechAccel LLC, a Kansas City–based technology and venture development company that has committed $50,000 in grant funding to support more agriculturally focused technologies.
The STAIR Grant Program is in its fifth year. With this most recent funding, the program has awarded over $1 million to 25 recipients. STAIR Grants have also enabled the creation of eight UC Davis–affiliated startups: Buto Biopharma, Cognivive, Meamer, MUSE Microscopy, Oomni, Paramag Theranostics, Somos Therapeutics and VenoSense. A total of 13 licenses have been granted — eight to startups as well as two interinstitutional licenses and three corporate licenses. STAIR Grant recipients have also raised $700,000 in additional funding, with other funding sources currently being explored.
"The STAIR Grant Program is in many ways the linchpin of Venture Catalyst, which was itself launched five years ago with the specific focus of supporting campus innovation as the foundational basis of startups and effective industry engagement," said Pathak. "Beyond the translational impact this unique program has enabled, an increasing number of corporate partners have expressed interest in participating within the program as a means of identifying new opportunities to invest in cutting-edge, commercially relevant research."
In addition to TechAccel, BASF, Breakthrough Energy Ventures, Corteva Agriscience and MedImmune partnered with Venture Catalyst in the 2017¬–18 program.
DIAL Grant Recipients
The DIAL Grant Program is structured similarly to the STAIR Grant Program and targets commercial opportunities in software, informatics and data science. It is enabled by funding provided by the state of California under Assembly Bill AB 2664, which authorized one-time funding of $2.2 million to each of the 10 University of California campuses with the objective of expanding innovation and entrepreneurship infrastructure on each campus.
The 2017–18 DIAL Grant recipients: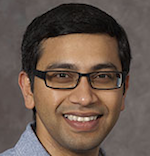 Abhijit Chaudhari, associate professor, Department of Radiology
Chaudhari and his team are developing a software plug-in for medical imaging that can perform texture analysis and integrate seamlessly with OsiriX, one of the most widely used medical image viewers in the world.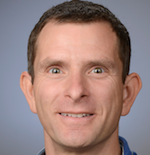 Maurice Pitesky, assistant specialist in Cooperative Extension, Department of Population Health & Reproduction
Pitesky's project is to create an integrated and original software tool for poultry food safety using business intelligence and analytics software Tableau® to identify new insights related to food safety, production efficiency, regulation and poultry welfare.
Guidance Toward Commercialization
In addition to financial support, each recipient of STAIR and DIAL grants is assigned at least one experienced business mentor to review project milestones, offer technical guidance, provide business advice and facilitate networking opportunities and connections to industry. Additionally, through a collaboration between Venture Catalyst and the UC Davis Mike and Renee Child Institute for Innovation and Entrepreneurship, enabled by the state of California's AB 2664 Innovation and Entrepreneurship expansion funding, STAIR Grant and DIAL Grant teams participate in commercialization clinics to provide them with focused business and commercialization guidance as well as skills development.
Future Awards
The application process for the 2018–19 STAIR Grant begins in late January 2019 and is open to anyone with principal investigator status at UC Davis. Postdoctoral scholars and staff are eligible to apply as co-principal investigators. The DIAL Grant Program offering is yet to be determined and will be announced as soon as a decision has been made.
Media Contact
AJ Cheline, Office of Research, (530) 752-1101, acheline@ucdavis.edu
Resources
Venture Catalyst
STAIR™ Grant Program
DIAL™ Grant Program
STAIR Grant Program: Previous Awardees
STAIR™ and DIAL™ are trademarks of The Regents of the University of California.
Tags
---
More Stories