Isabelle Girard, Interim Director

Isabelle Girard joined the RCFP in March 2020 as the program manager and currently serves as the interim Director (Jan 2022).  She has a Ph.D. in organismal physiology from UCLA, conducted postdoctoral research in the evolution of exercise performance, and joined the faculty at UW-Stevens Point. She has experience directing animal research facilities, greenhouses and controlled environment testing labs. Prior to joining the RCFP team, she implemented the first campus-coordinated research core program at UW-Madison. Isabelle also aspires to bake the perfect hamentaschen, ride a Matchless G12, and hike Utah's canyons.
Stephani Leber, PPMS Implementation Specialist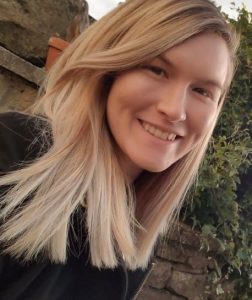 Stephani Leber transitioned from the Genome Center to the RCFP team in July 2020 as the Implementation Lead for the new campus core billing program, Stratocore PPMS. She has a background in supply chain management and finance. Outside of the office, you can find Stephani traveling, spending time with family, or watching Lord of the Rings for the umpteenth time.
Erlita (Yette) Neri, Financial Analyst

Yette joined the Research Core Facilities Program as a Financial Analyst in September 2016.  She provides financial analysis, reporting and support for the RCFP managed Core Facilities.  Yette has been with the University for over ten years.  She began as the Account Manager for UCD Contracts and Grants Accounting before joining the Office of Research's Sponsored Programs as a Contracts and Grants Analyst.  She has enthusiasm for butterflies and loves ice cream with nuts.
Diana Lazo, Research Data Analyst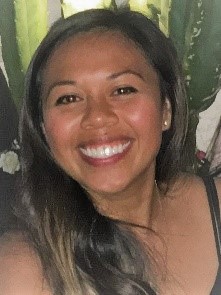 Diana joined RCFP as a Research Data Analyst in January 2021.  She received her Bachelor's degree in Biology. She has been working in the UC system for five years previously working at UC Davis SOM Dean's Office. Diana also worked at UC San Francisco where she supported the Vice Chancellor for Research as well as a Project Analyst for a P30 Center. She has experience in managing projects, process improvement, data management, and administrative operations. Diana is always seeking new adventures and trying exotic cuisines.
Research Core Advisory Council (RCAC)
RCAC makes well-informed recommendations to Faculty Director for establishing, maintaining, expanding, and sun-setting of Campus Research Core Facilities. RCAC reviews funding requests to RCFP and makes recommendations for strategic investments.
The council convenes once a month and develops a strategic plan for sustainable research core facility operation and identifies necessary resources (dollars, space, personnel) to implement such a plan. RCAC is asked to specifically address the following topics:
Establishment of suitable metrics for core evaluation, and suggestion of subsequent actions that emerge from core evaluations.
Definition and identification of Campus Research Core Facilities that become eligible for support from RCFP/Office of Research.
Review funding requests to the RCFP and make recommendations for strategic investments in and direct financial support of individual research cores.
Guide centralized core facilities across campus in development of business plans towards sustainable operation.
Assist core facilities to ensure that state-of-the-art research services and instrumentation are provided in a cost-efficient manner.
Define, evaluate and refine functionalities of a new software-based administrative backbone which will facilitate user management, instrumentation reservations, automated monthly centralized billing, ad hoc reporting, definition of recharge rates, online service requests, etc.
RCAC members:
Jackie Gervay Hague, Chair, Representative for College of Letters & Sciences
Pamela Lein, Vice-Chair, Representative for Academic Senate
Isabelle Henry, Representative for Academic Federation
Daniel Wilson, Representative for Academic Federation
Joe Borges, Representative for Budget and Institutional Analysis
Abhijit Chaudhari, Representative for Campus Research Core Facility 
Ingrid Brust-Mascher, Representative for Campus Research Core Facility 
Qi Zhang, Representative for College of Agriculture and Environmental Sciences
Gregory Pasternack, Representative for College of Agriculture and Environmental Sciences
Frederic Chedin, Representative for College of Biological Sciences
Scott Dawson, Representative for College of Biological Sciences
John Rundle, Representative for College of Letters & Sciences
Jiandi Wan, Representative for College of Engineering
Elena Goncharova, Representative for School of Medicine
James Trimmer, Representative for School of Medicine
Jeroen Saeij, Representative for School of Veterinary Medicine
Trina Knotts, Representative for School of Veterinary Medicine
Isabelle Girard, ex-officio, Representative for Office of Research